The look and feel of your kitchen is heavily influenced by the styling of your kitchen cabinets. The right design will not only make your kitchen look great but will help keep all of your utensils and other necessities well organised.
There are so many ideas to choose from though, and the key is to go with something timeless to avoid having something which looks great regardless of whatever the current trend may be.
We've compiled a breakdown of what we consider to be some of the best styles – ideas which are functional and will look stunning for years to come, no matter whether the trend is currently in vogue.
Coloured Cabinets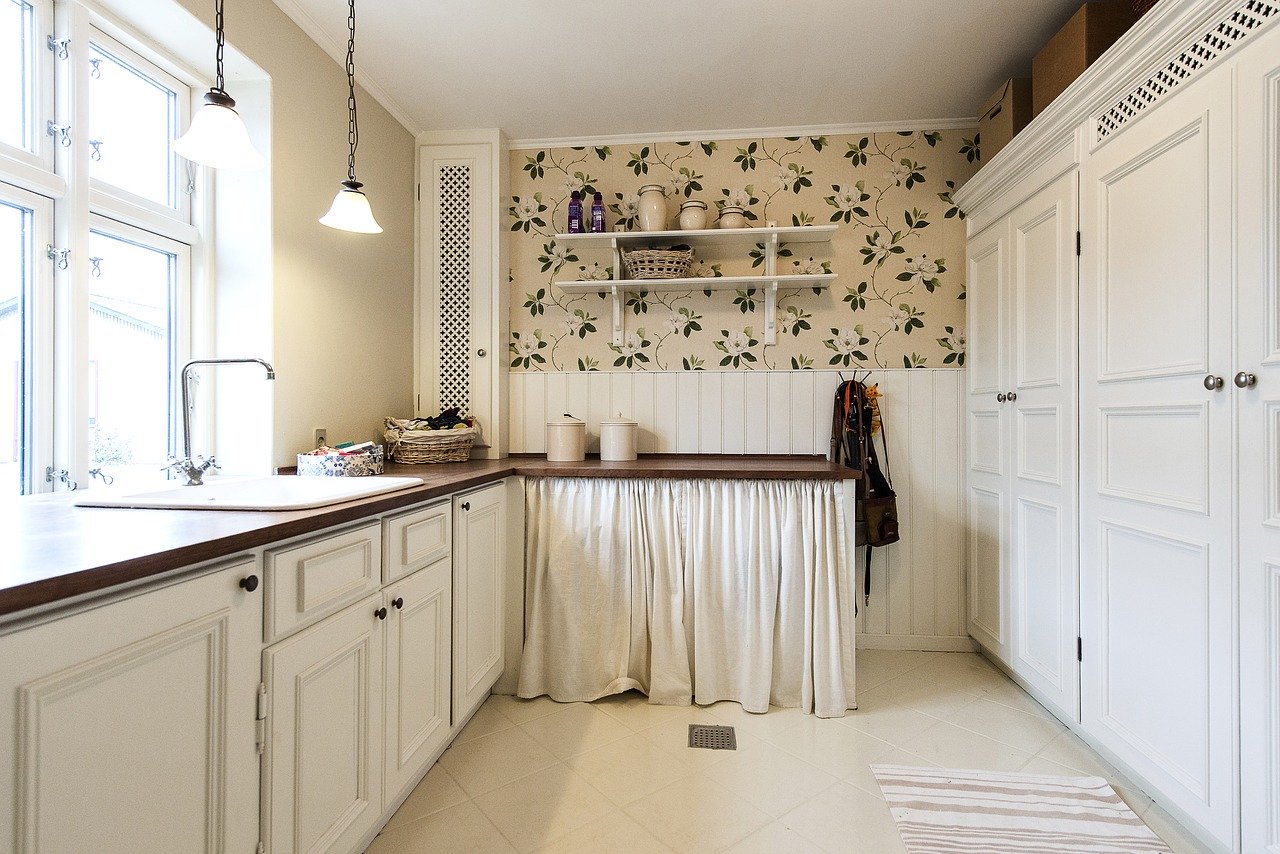 For a modern-looking kitchen, colour can be an excellent way to add character to a kitchen, rather than the more traditional look with dark stained wood tones.
One great advantage is that cabinets can often be repainted as and when required rather than having to be replaced. For a timeless, classic yet contemporary look, more neutral colours like light blue, grey, taupe and white are always a good way to go.
Textured Cabinets
Wood is always going to be a popular material for kitchen cabinets. However, for a fresh take on this, you can try using more exotic varieties of wood with striped grains to add texture and help them stand out of the ordinary.
Gloss Cabinets
High gloss cabinets are easy to keep clean and, by using a soft, damp rag, you can also enhance their colour and grain – thanks to their reflective surface, saturating their tones can help brighten up your kitchen.
Polished Plaster Cabinets
Polished plaster is an extremely versatile surface finish and can be used to great effect with the surfaces of kitchen cabinets. There are countless colours and textures that you can achieve and, since polished plaster is naturally antibacterial and water-resistant when applied correctly, it makes it ideal for use in kitchens.
If you decide to go with polished plaster, London prices per square metre can go from anywhere between £60 to £100 so not necessarily the cheapest option but, if you have the budget, there is no doubt that it will give your kitchen a unique look that will stand the test of time.
Contemporary Rustic Cabinets
Rustic kitchen cabinets can produce some very stylish and eye-pleasing results – the setting of traditional rustic cabinets against modern appliances and counters can create a unique, high-design look while also feeling warm and inviting.
Whitewashed Wooden Cabinets
European kitchen design shows have featured whitewashed wood for years. By lightening the depth of the wood grain, whitewash adds a fresh and modern look to wooden cabinets.
Bamboo Cabinets
Bamboo cabinets not only look amazing but are also eco-friendly. Bamboo grows quickly, so using bamboo for your kitchen cabinets means less deforestation. Not only that but it is also harder than oak, making high quality bamboo cabinets durable so they'll look brand new for years.